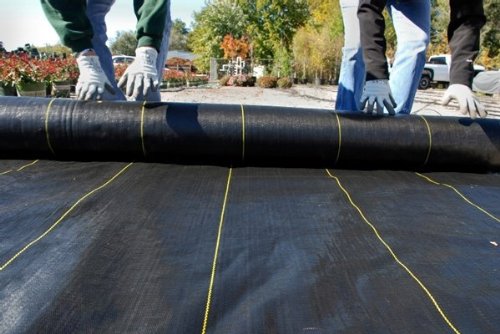 Best Weed Barrier Fabric
No longer is the best weed barrier fabric for gardens. It has been super helpful for those with playground areas and wanting to keep those nasty weeds at bay to help create a peaceful, beautiful play area.
There are several things to consider, though, before you even start putting weed barrier fabric down. Making sure you are choosing the right weed barrier fabric is key to making your playground area flourish.
Breathable
One of the biggest things you want to keep in mind is the weed barrier fabric is indeed fabric. You are going to want to stay away from anything plastic like to use as a protector against the weeds. Fabric allows for the soil (and if you decide to use rubber mulch) to breathe and allow water to seep through the fabric.
If you don't use something that allows for water to soak through you will end up with a soupy mess or wood chips or rubber mulch. In which case you have much more of a chance of the either material getting washed away.
Clean Look
Another reason to get the best weed barrier fabric is for that clean look at only a fraction of the up keep time. The best weed barrier fabric, obviously, protects against any weeds coming up from underneath into your rubber mulch or wood chips.
There is nothing worse than putting in all that time and effort only to watch little sprouts of nasty weeds coming up through the surface, all because you skipped the weed barrier fabric.
No More Degrading
Not only  are we keeping weeds up from coming underneath the rubber mulch or wood chips, but we are also using the weed barrier fabric to not let any of our playground material start degrading into the soil.  The barrier acts as a protector not only from the weeds, but also keeping mulch in it's place.
The Secret to Weed Barrier Fabric
The biggest secret to using the best weed barrier fabric is to keep up with it. Often times, especially if you choose to use wood chips, the wind will blow in  weed seed that will implant within wood chips (another good reason to go with rubber mulch). As long as you keep up with those little sprouts here and there, you  will find that the best weed barrier fabric will prove very effective.
_________________________________________________________________________
DeWitt P4 4'x250′ Pro 5 Barrier 5oz Fabric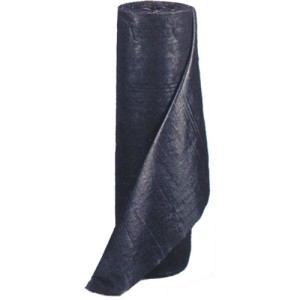 For our first best weed barrier fabric we look at DeWitt and their brand. Now if you have even the slightest green thumb or work with any sort of tools, DeWitt is a familiar name for you. DeWitt is a great company that supplies the gardening industry with many awesome tools. The weed barrier fabric is one of many.
Great for Large Spaces
I specifically choose this size of fabric because it does come in the large size for those large playground areas. Buying it in this size will help in the long run with overall cost. And if you want to buy from a better, and perhaps more expensive brand, this is definitely the route to go.
5 Year Protection
With almost 100% opaque to help guard against photosynthesis and seed pollination, this barrier will give weeds a run for their money.
DeWitt guarantees their fabric for 5 years against UV deterioration. Pass on the never ending rips with the cheaper brands and give DeWitt a chance!
Weed Barrier Fabric Review
Measuring in at 4-feet by 250-feet this will be a great start for you playground area. Using the best weed barrier fabric is an extra step in the process of creating a great landscape for your kids, but it is definitely an important one!

Click Here to Buy DeWitt P4 4'x250′ Pro 5 Barrier 5oz Fabric
_________________________________________________________________________
PRO Series 4 Ft X 225 Ft Weed Control Landscape Fabric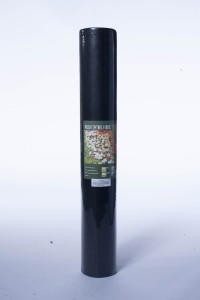 For our next weed barrier fabric review we are looking at PRO Series. This is another excellent quality landscape supply company that offers excellent products. They have over 20 years of experience in this kind of landscape work and it definitely shows in their ratings.
This Do-It-Yourself professional grade fabric is great for the playground area and keeping out those weeds. With it's easy cut fabric, it is great for those that don't care too much for long, hard kinds of labor.
Environmentally Friendly
This best weed barrier fabric is different from our previous review as it is more environmentally friendly. While the DeWitt version of the landscape fabric is tougher for those harder weeds. This fabric is actually designed to break down over time which is a perfect option for those that wanted more of a temporary protector.
Additionally, because it is a little easier on the earth, it is also easier for letting water and sun penetrate the soil to allow for optimal care.
Weed Barrier Fabric Review
Overall, this is an excellent candidate for any sort of landscape barrier, but especially for play ground areas. It also comes at a cheaper price tag as compared to the DeWitt brand. So if you are looking for something that will easily break down over time, but still do a decent job stopping the weeds beforehand, this is your product.
Click Here to Buy PRO Series 4 Weed Control Landscape Fabric
_________________________________________________________________________
SCOTTS 25-Year Pro Fabric, 3 by 150-Feet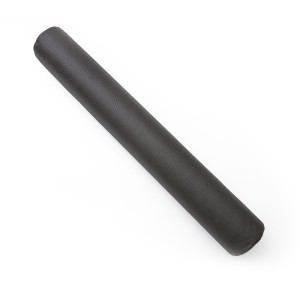 If you have a smaller budget to work with but still wanted to have decent weed control by way of a fabric barrier, then this is the one you need to take a look at.
Nationally Know Name
And with a name like Scott's you know it's going to be a great product. Scott's is nationally known for know how to get rid of weeds so you can bet that they know what's best when it comes to the best landscape fabric.
Keep in mind, that for the price that this is also a shorter length as compared to the our previous two weed barrier fabric reviews. This would be ideal for smaller spaces.
Weed Barrier Fabric Reviews
This products got multiple positive reviews from very satisfied customers. It does great for long term weed control, while still holding to the very absorbent quality that you need for a great playground area.
Click Here to Buy SCOTTS 25-Year Pro Fabric, 3 by 150-Feet